zie: Date and time of equinox & solstice on earth
ZONNEWENDE …. zomerwende/winterwende

Een equinox (Latijn: gelijke nacht) is het tijdstip waarop de zon loodrecht boven de evenaar staat, of anders bekeken, als de zon in één van de snijpunten van de ecliptica en hemelequator staat. Bij de equinox is de lengte van dag en nacht overal op aarde ruwweg gelijk en komt de zon precies in het oosten op.
Een ander woord voor equinox is dag- of nachtevening.
Er vindt op aarde tweemaal per jaar een equinox plaats, namelijk
OP OF ROND 20 MAART en op of rond 23 september.
Omdat op het noordelijk halfrond deze equinoxen respectievelijk aanduiden
HET BEGIN VAN DE LENTE en het begin van de herfst worden beide vaak onderscheiden als lente-equinox en herfstequinox.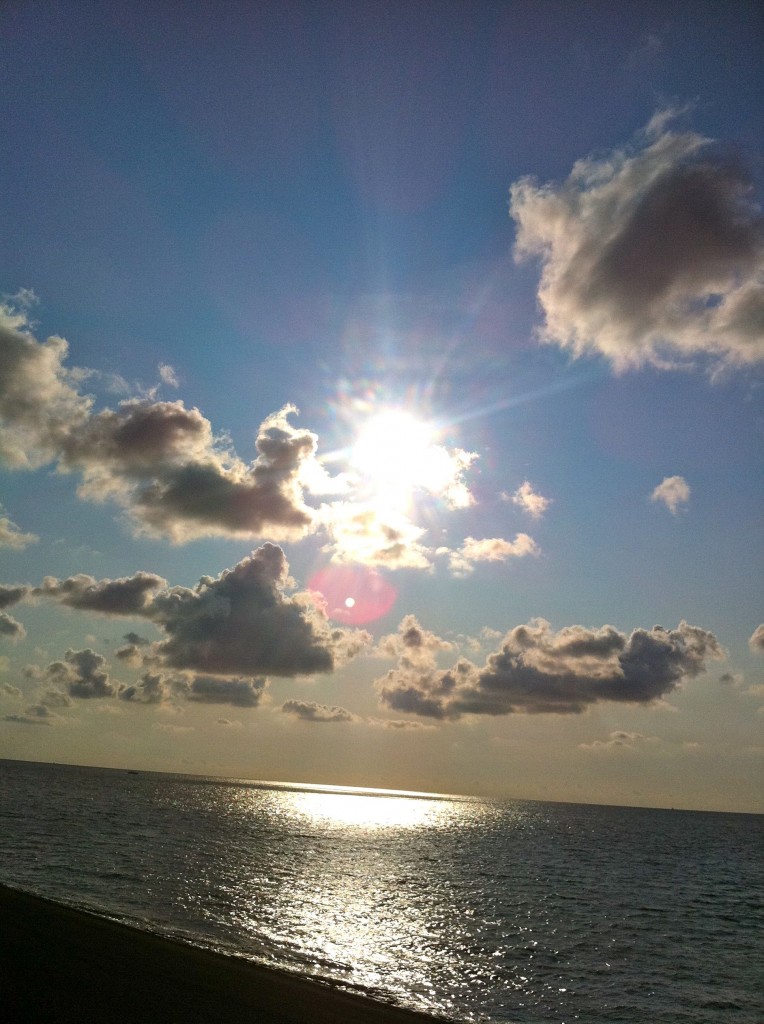 SOLSTICE:
De saturnaliën (Latijn: Saturnalia) was de naam die de Romeinen gaven aan de feestdag op de zonnewende van 21 december ieder jaar:
Tijdens de late koningstijd werd in Rome een feest ingericht ter ere van de god Saturnus: de saturnaliën. De Romeinen hadden wel enkele goede redenen om deze god te eren. De mythologische verhalen vertelden ons dat Saturnus ooit koning geweest was in Italië. Hij kwam per schip aan en zette voet aan wal in het koninkrijk van Janus. Van Janus werd verteld dat hij twee gezichten had, dat hij met de ene kant naar het verleden keek en met de andere kant naar de toekomst. Dit was een eigenschap die elke goede koning zou moeten bezitten, want men moet vooruitziend zijn, maar altijd rekening houden met het verleden. Janus werd ook de god van de deur genoemd. Wanneer men zich in een gebed richtte tot om het even welke god, moest men eerst Janus aanroepen, want hij stond symbool voor de deur waarlangs alle andere goden te bereiken waren.
Eenmaal aangekomen in Italië werd Saturnus hartelijk ontvangen door Janus en deze laatste stelde voor aan Saturnus om zijn gast te zijn. Saturnus bracht de onderdanen van koning Janus de kunst van de landbouw bij. Ook leerde hij zijn volk het schrift kennen en hij voerde het gebruik van munten in.
Janus was een en al bewondering voor Saturnus en stelde voor om samen het koninkrijk te regeren. De periode onder koning Saturnus werd "Gouden Jaren" genoemd.
Sociale differentiatie bestond er niet, integendeel iedereen was gelijk en mensen hadden geen privébezit. Janus en Saturnus hebben een grote indruk nagelaten op de latere bevolking van Italië. De maand januari werd naar Janus genoemd en in de maand december vonden de saturnaliën plaats, het feest ter ere van Saturnus. Er kwam er een einde aan de tweeheerschappij over het koninkrijk toen Saturnus plotseling verdween. Janus was ervan overtuigd dat hierbij goddelijke krachten gemoeid waren. Hij nam enkele maatregelen om Saturnus eer te bewijzen. Zo noemde hij het hele land waar hij koning van was 'Saturnia', bouwde een altaar ter ere van de god Saturnus en voltrok enkele rituelen voor de god die hij de Saturnalia noemde.
(Wikipedia)
zie: de taal van de dooiwind
zie: dooiwind
zie: Genua citaten
zie: il faut méditerraniser
zie: together (jenseits des Nordens)
In het voorwoord tot De vrolijke wetenschap omschrijft Nietzsche dit boek als het resultaat van de "saturnaliën van de geest", de ommekeer van ziekte naar genezing en de "hoop op gezondheid". De saturnaliën van een geest staan voor de zonnewende die Nietzsche zelf gemaakt heeft: hij is als het ware uit een toestand van ijskoude bezig weer warm te worden. Het ijs in hem smelt door de Genuese zon en nieuwe, hoopgevende gedachten.
Vandaar dat Nietzsche zo mooi zegt, dat het boek in "de taal van de dooiwind" is geschreven.
Uit:  Lof der Méditerranée. Martine Prange
zie: The mediterranean morning light