Clouds question:
If you were walking in the mountains
how could you find out
about the weather conditions?
Clouds answer:
Produce a drawing and so your own weather conditions!
Bergwandelen kan LEVENSGEVAARLIJK! zijn…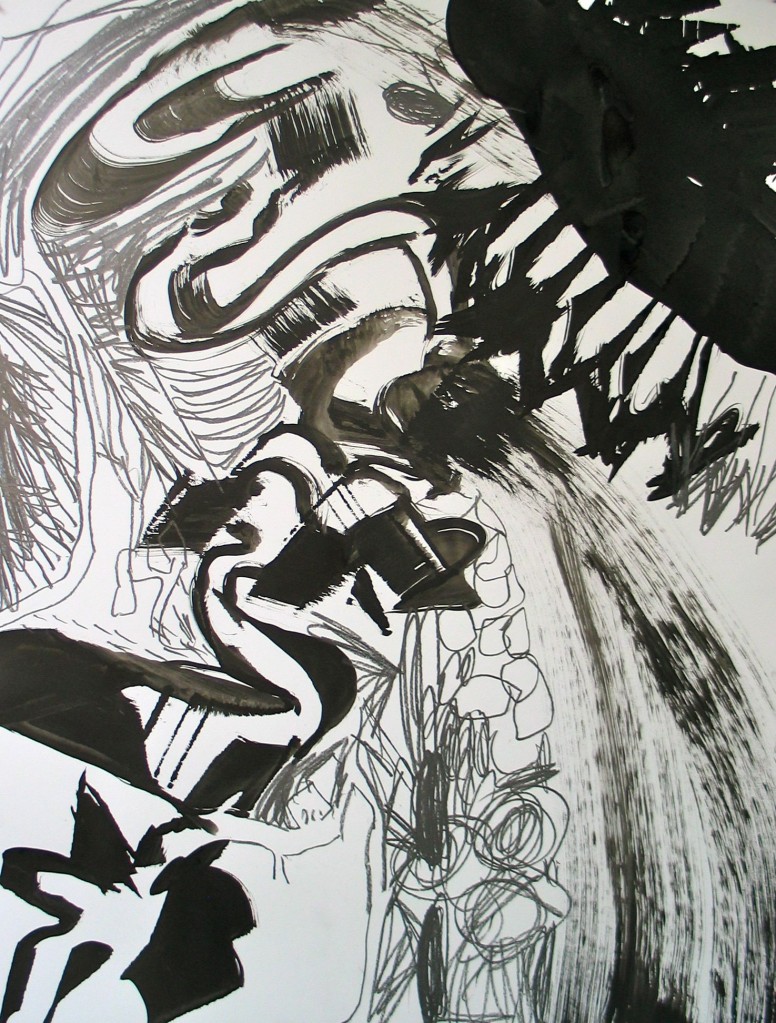 Bergwandeling(1) 2011 o.i.inkt/potlood op papier 122 x 92 cm.*
MOUNTAIN:
A natural elevation of the earth's surface
having considerable mass, generally steep sides,
and a height greater than that of a hill.
WALK:
To move over a surface by taking steps
with the feet at a pace slower than a run.
WEATHER:
The state of the atmosphere at a given time and place,
with respect to variables such as temperature,
moisture, wind velocity, and barometric pressure.
CLOUD:
A visible body of very fine water droplets
or ice particles suspended in the atmosphere at altitudes
ranging up to several miles above sea level.
DRAWING:
Art or technique of producing images on a surface,
usually paper, by means of marks
in graphite, ink, chalk, charcoal, or crayon.
zie: Nach Sils
zie: Running around in circles
zie: Reindeer/rendiermos(s)
zie: snow-eater