May I present to you the one and only WORK OF ART OF THE MONTH- January 2010/
hier is het enige echte  KUNSTWERK VAN DE MAAND- januari 2010.
It can be yours for only/nu te koop voor slechts € 125,-
mail to: marjolijnvandenassem@me.com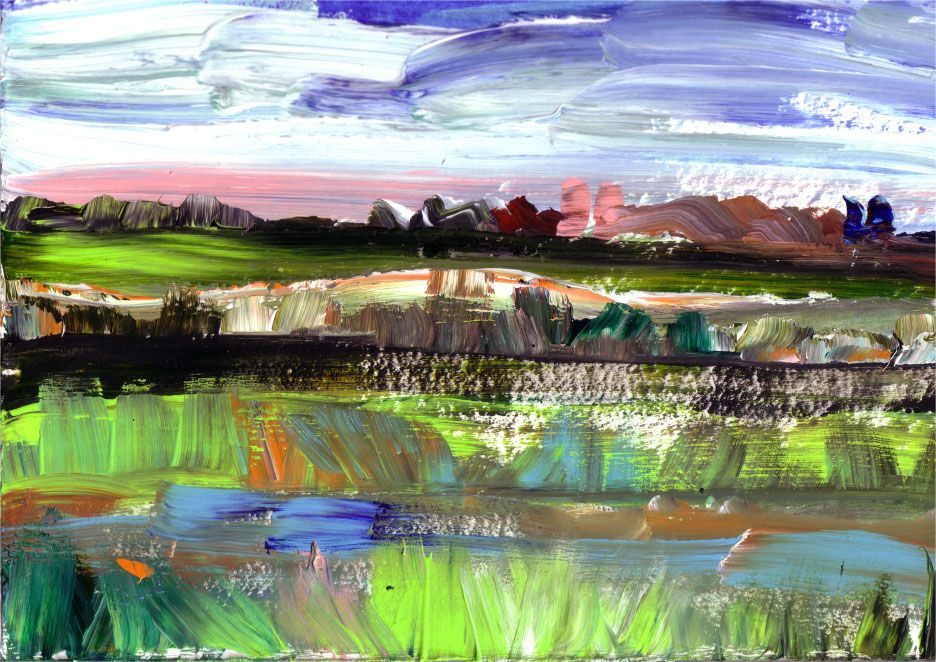 Polder 2009 acryl op papier 23x30cm Marjolijn van den Assem
Iedere eerste dag van de maand plaats ik een uniek "werk van de maand" op mijn blog (zie boven).
Deze tekening, schildering of ruimtelijk werk is te koop voor € 125,-
De állereerste liefhebber van dit werk die zich bij mij meldt en € 125,- overmaakt op mijn rekening,
krijgt het zo spoedig mogelijk thuisgestuurd.
KIJK DUS OP DE EERSTE DAG VAN DE MAAND OP MIJN BLOG EN REAGEER!
Every first day of the new month, I am offering a work of art "of the month" on my blog
for only € 125,-
I will immediately post this work of art to the very first enthousiastic viewer sending me a mail to tell me he/she can't live without it and transfers € 125,- to me.
SO WATCH OUT FOR THE FIRST DAY OF THE MONTH AND TAKE A LOOK AT MY BLOG!
Verkocht/Sold!
Collection: Gera Heijtlager, Amsterdam.
zie: Aanbieding!/November-offer!
zie: Aanbieding!/May-offer!
zie: Aanbieding!/April-offer!
zie: Aanbieding!/March-offer!
zie: Aanbieding!/February-offer!
zie: Aanbieding/December-offer!
zie: Aanbieding!/November-offer!
zie: Aanbieding!/October-offer!
zie: Moody Waters
zie: récolte de septembre*
zie: August burning low...
zie: Clouds