Die Quelle: the Source of inspiration/origine
d'un cours d'eau.
the point at which something springs into being
or from which it derives or is obtained.
zie: SaaleQuelle(1)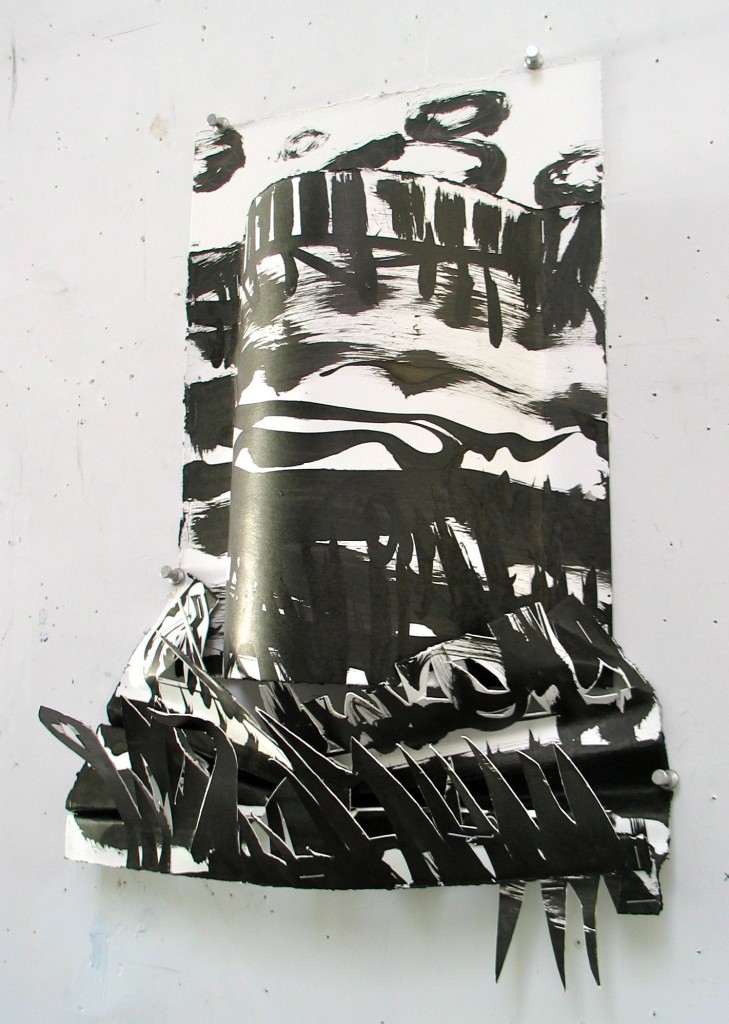 SaaleQuelle 2011 o.i.inkt/nietjes op museumkarton
45 x 33 x 15cm.
collection: Hans Timmer
zie: presenza(assenza)(2)

presenza(assenza)(3) 2011
o.i.inkt/grafietstift op museumkarton 23 x 30 cm.
"Es wird dunkel.
Ich raffe mich auf, sehe nach der Uhr: halb Neun.
Ich ziehe mich schleunigst an, verlasse unsre Wohnung
und eile in dem Düster der hereinbrechenden Nacht
in die Saale.
Diese ist kühl, kalt, darum erquickend;
der Fluss rauscht, alles ist still,
der Nebel und ich ruhen auf dem Wasser.
Der Wind bläst, wenn ich zurückgehe.
Ich bin guter Dinge durchweg."
Naumburg, 8. Juli 1864
Friedrich Nietzsche an Paul Deussen
zie: Young Nietzsche
zie: Seelenbriefe, NDZ Naumburg
zie: water