Sheet lightning: type of lightning associated with a cloud discharge
Sheet lightning occurs when the actual bolt or flash of lightning is hidden behind the clouds. When sheet lightning occurs the entire sky flashes a glowing white color.
WEERLICHT: diffuse bliksem binnen een wolk, verlicht het landschap egaal WIT.
daarentegen:
TEGENLICHT: tegen de zon in, het landschap lijkt kleur te verliezen en wordt bijna ZWART.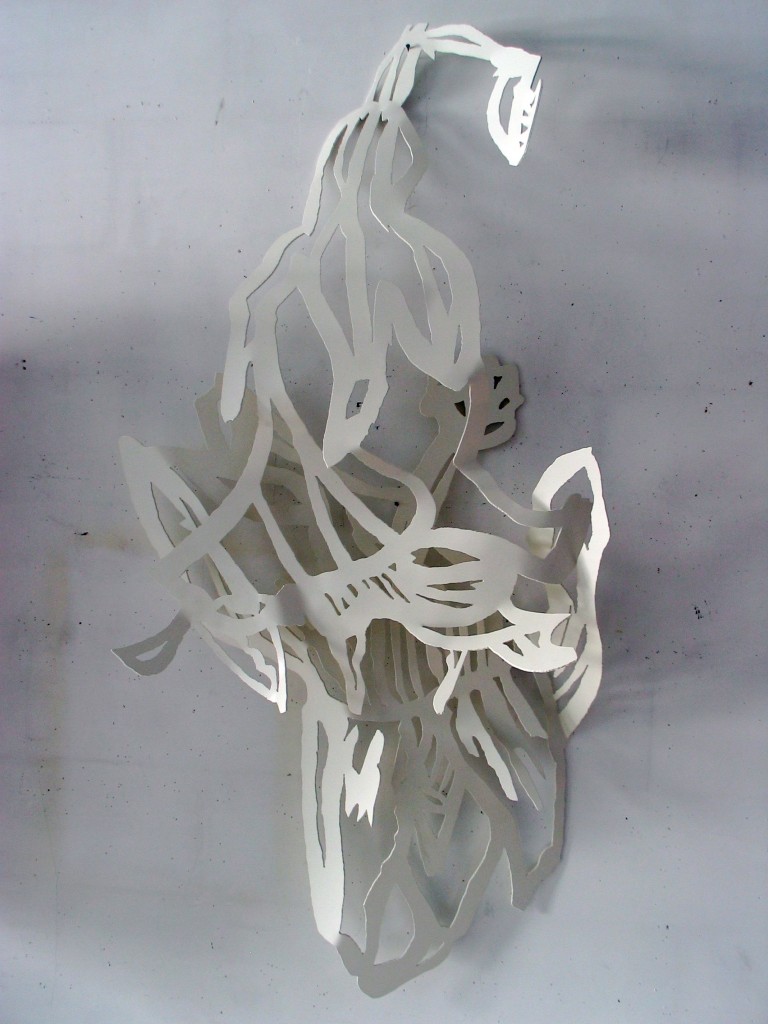 Assenza (2) 2009 4 mm. aluminium, wit gepoedercoat, 156x102x22cm.
Zoals Weerlicht op een Landschap
Zeeën van Ruimte toont-
op niets bedacht nog -dan op Flits-
en Klik -en Onverhoeds.
As Lightning on a Landscape
Exhibits Sheets of Place-
Not yet suspected -but for Flash-
And Click -and Suddenness
Emily Dickinson (vertaald door Louise van Santen)
zie: Tegenlicht
Assenza (2) en (1) 2009 4mm. aluminium, wit-gepoedercoat, 205x92x32cm/156x102x22cm.
("Sgelare"-exhibition, Galerie Tanya Rumpff 2009)
Lightning: a flash of electricity between clouds or from a cloud to earth during a storm, usually followed by thunder.

zie: Limpidezza
zie video: Morning light
zie: flash!
zie: light/fall
zie: Nieuw Beeld (2)
zie: Sgelare