"jenseits des Nordens"… (jenseits/en face de la source*)
* The point at which something springs
into being or from which it derives or is obtained.
* The point of origin, such as a spring, of a stream or river.
* One that causes, creates, or initiates; a maker.
* One, such as a person or document, that supplies information.
* Physics. The point or part of a system
where energy or mass is added to the system.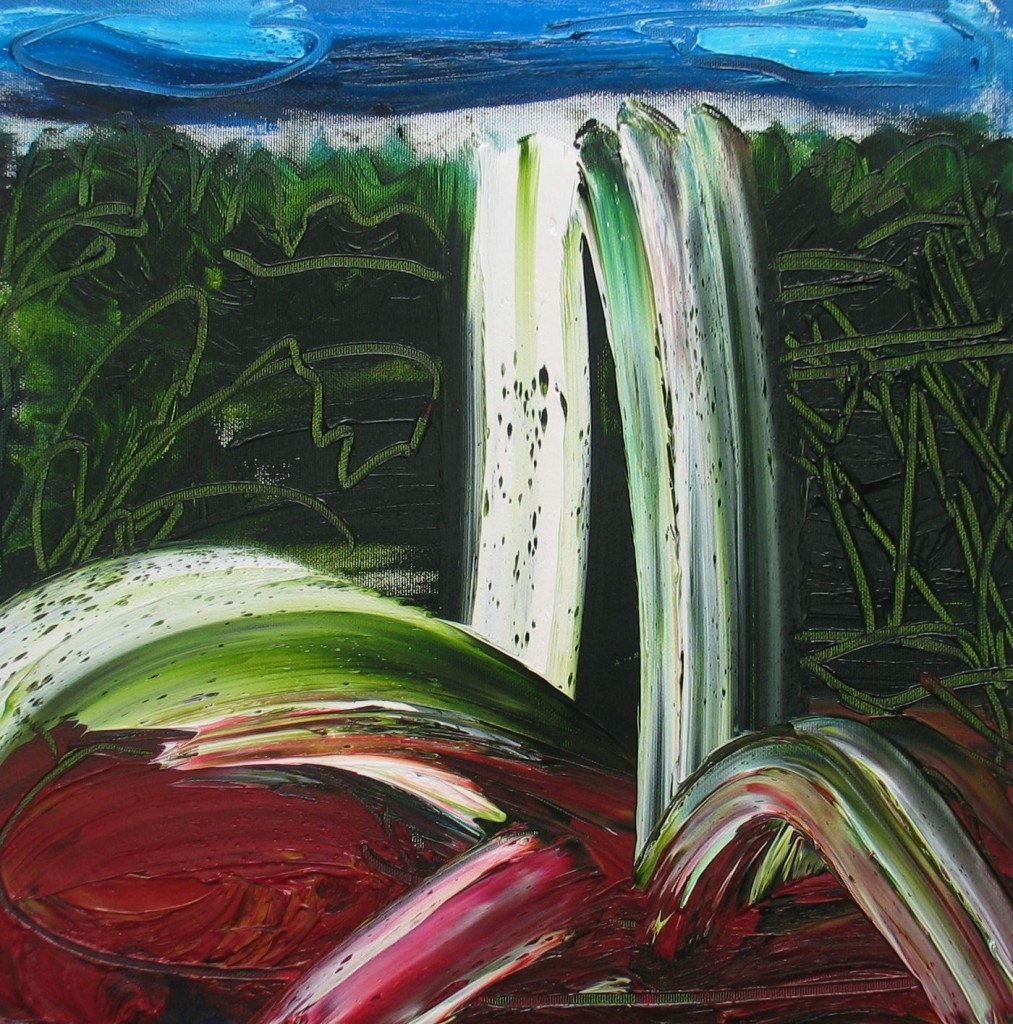 "Nietzsche trok, net als vogels doen,
elke winter naar het Zuiden om pas
aan het eind van de lente
naar het Noorden terug te keren."
uit: "Lof der Méditerranée" van Martine Prange
Voorwoord door Nietzsche geschreven
-in Ruta bij Genua, herfst 1886 –
van De Vrolijke Wetenschap,
Nietzsches meest zonovergoten boek:
"Dit boek schijnt geschreven
in de taal van de dooiwind:
het bevat overmoed, rusteloosheid, tegenspraak,
aprilweer, zodat men voortdurend wordt herinnerd
aan zowel de nabijheid van de winter
alsook aan de overwinning op de winter
– een overwinning die komen zal en komen moet,
die misschien reeds gekomen is…
…
Is het een wonder, dat er hierbij
veel ondoordachts en dwaas' aan het licht komt,
veel baldadige tederheid, verspild zelfs
aan problemen die een stekelig vel hebben
en er niet op zijn ingericht
geliefkoosd en gepaaid te worden?"
foto: jenseits des Nordens (part two) (2) 2009
olieverf op linnen 40 x 40 x 8 cm