The open-mindedness of children enables them to visualize whatever their imagination is offering them!
De onbevangen benadering van kinderen van onderwerp, plaats & tijd maakt hen almachtig, tot alles in staat: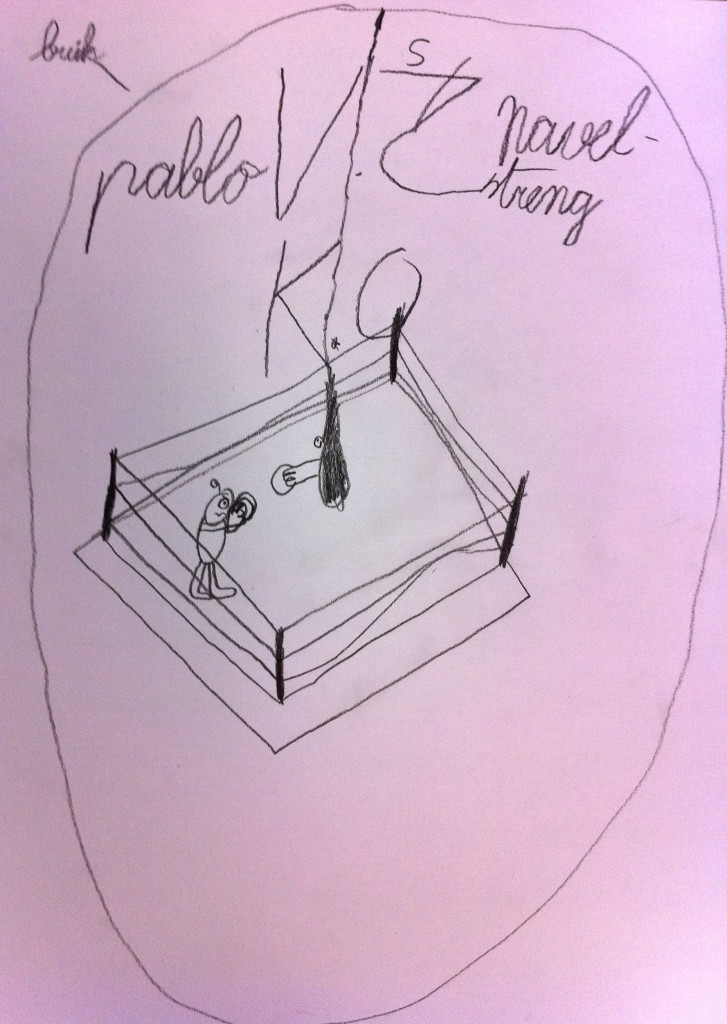 Boaz (9 jaar) tekende vanochtend: "Pablo versus de navelstreng",
potlood op papier 29x21cm.
Our grandson Pablo was born today!
His brother Boaz (9) made him a drawing this morning: "Pablo versus the umbilical cord",
pencil on paper 29x21cm.
Hoera! GEBOREN op 18-11-2010:
PABLO BORIS THEO OLIVIER
ter Linden
zoon van Ellemijn Veldhuijzen van Zanten en Raùl ter Linden
broer van Victor en Boaz