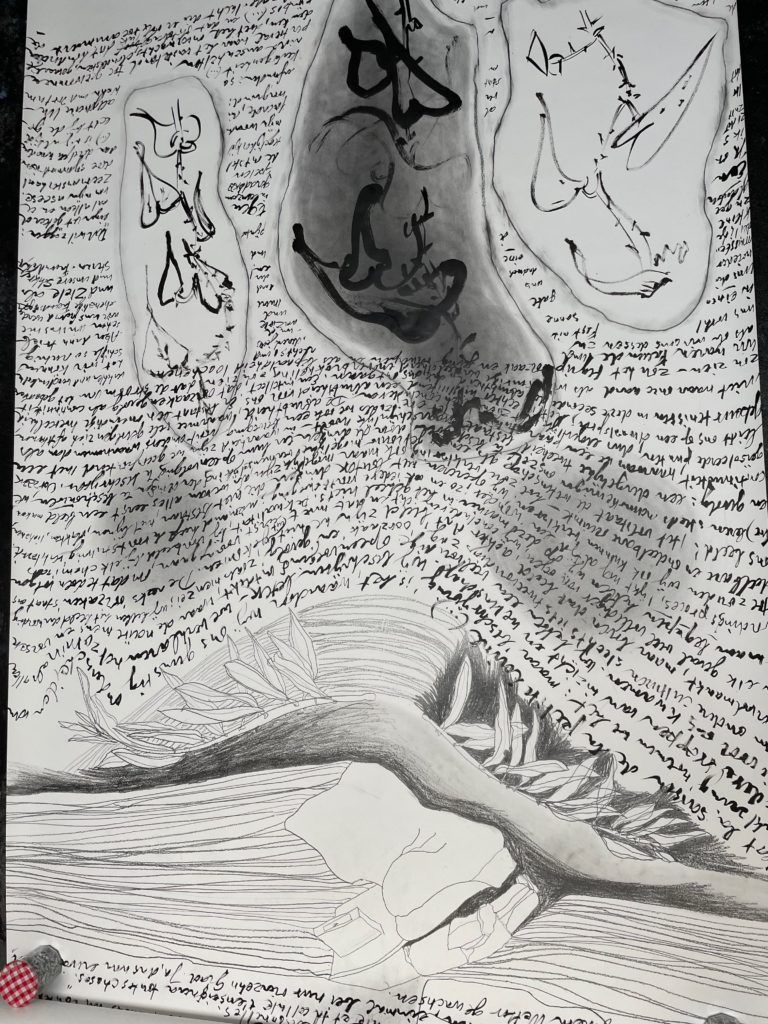 "Een palimpsest?"
Verbaasd nam hij me op.
Het schemerde,
de zwart geworden pijnbomen
sloten ons in.
(my) palimpsest:

'a manuscript or drawing
which was written over later,
so that the previously drawn or written
was buried or blotted out'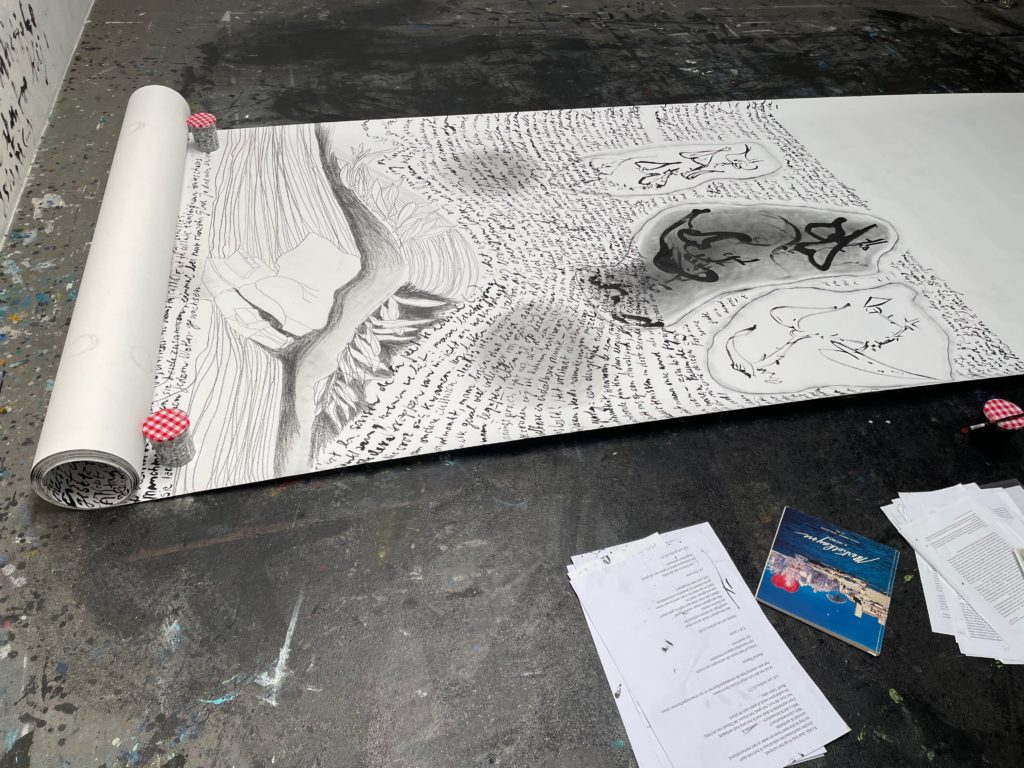 zie de spectaculaire uitleg:
Revealing the lost codex of Archimedes
by William Noel
Een palimpsest is een hergebruikt
stuk perkament dat een handschrift draagt.
De antieke term voor een palimpsest is
codex rescriptus.
De bovenste laag van dit perkament
(met de tekst erop) werd afgeschraapt,
zodat het perkament opnieuw
beschreven kon worden.
Omdat perkament kostbaar was werd dit
gedaan indien geen waarde meer werd gehecht
aan de oorspronkelijke tekst.
Men zou verwachten dat door dit gebruik
veel oude geschriften verloren zijn gegaan,
maar het tegendeel is eerder waar.
Vaak bleef de oorspronkelijke tekst toch nog
deels zichtbaar en onder ultraviolet licht
valt de ogenschijnlijk verwijderde tekst
vaak nog te ontcijferen.
Het is aan het hergebruik als palimpsest
te danken dat veel oude geschriften
bewaard gebleven zijn.
Indien het perkament goedkoper was geweest,
dan zou men oude documenten eenvoudig
hebben vernietigd in plaats van de dragers
te herbruiken als palimpsest.
zie: Palimpsest
zie: Palimpsest?
zie: Briefverslag (6)
zie: Briefverslag (5)
zie: Briefverslag (2)
zie: Briefverslag (1)