"there is still another world to discover – and more than one!
Aboard ship! ye philosophers!"*
Embarkeren/Embarking/Einschiffung/Embarquer:
aan boord gaan, Inschepen!
Het tegenovergestelde, debarkeren wordt alleen gebruikt
wanneer de gehele bemanning het schip verlaat.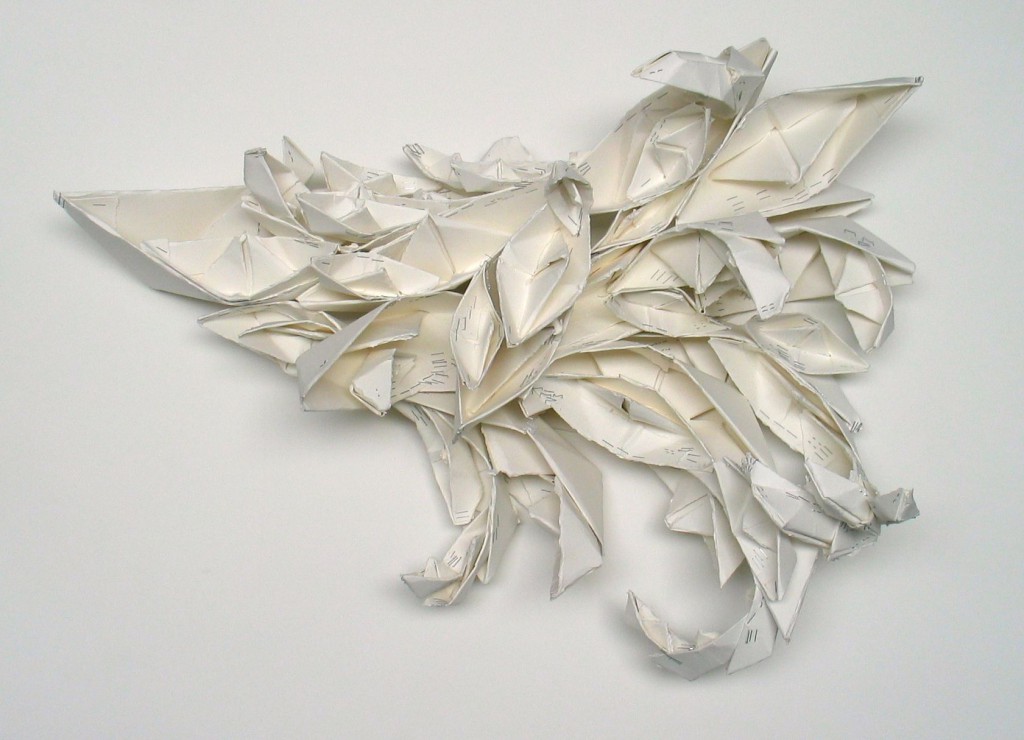 Inschepen!(10) 2013 museumkarton/nietjes  72 x 91 x 33 cm
collection: Cees Dam
zie: pleziervaart
zie: I'm on a boat!
AVERIJ is ernstige schade aan een schip of scheepslading.
Meestal spreekt men pas van averij
als het schip slecht bestuurbaar is geworden.
Averijen kunnen oplopen tot een deuk of scheur in de romp,
of er kunnen zelfs stukken scheepsopbouw wegvaren!
zie: Averij
***
zie: Inschepen!(1)
zie: Inschepen!(2)
zie: Inschepen!(3)
zie: Averij

Inschepen!(9) 2013 museumkarton/nietjes/inkt
60 x 35 x 28 cm (eigen foto in atelier)
private collection
Er is nog een andere wereld te ontdekken- en meer dan één!
Inschepen, gij filosofen!
De vrolijke wetenschap (289) Friedrich Nietzsche