Often, the rock stratum just below the more resistant shelf will be of a softer type, meaning that undercutting due to splashback will occur here to form a shallow cave-like formation known as a rock shelter or plunge pool under and behind the waterfall. Eventually, the outcropping, more resistant cap rock will collapse under pressure to add blocks of rock to the base of the waterfall. These blocks of rock are then broken down into smaller boulders by attrition as they collide with each other, and they also erode the base of the waterfall by abrasion, creating a deep plunge pool or gorge.
(answers.com)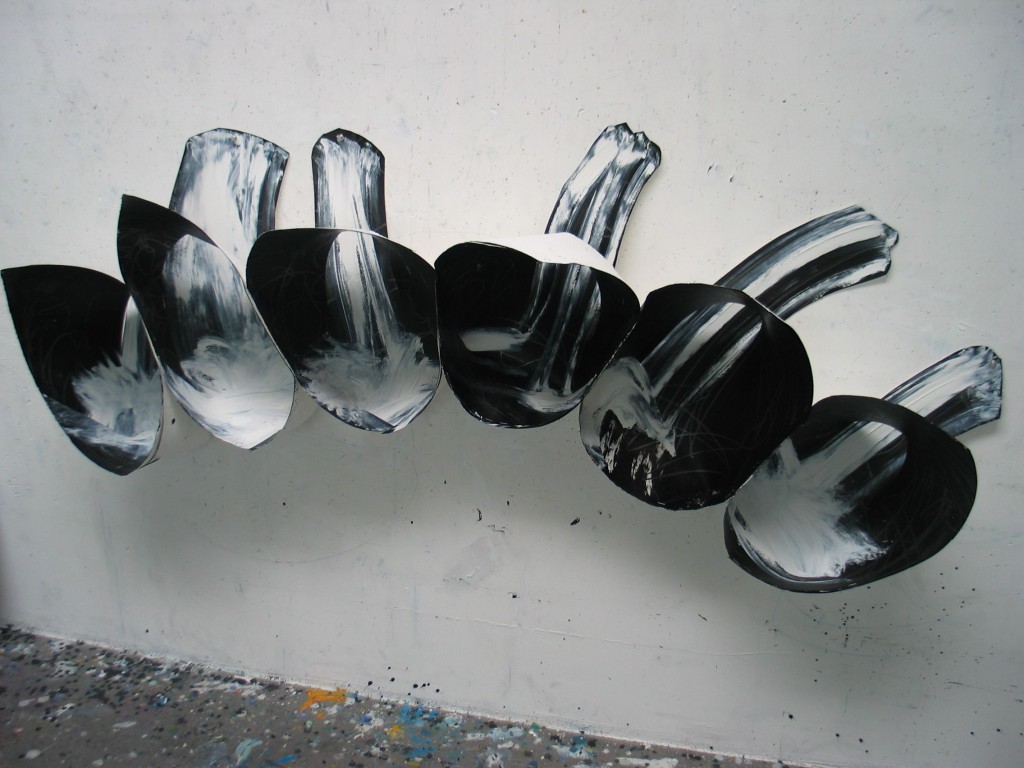 foto (in atelier):
rock-shelter 2009
o.i.inkt/grafietstift/olieverf/nietjes op museumkarton
70 x 155 x 35cm
collection: Edo en Hanneke van den Assem, Waalre.
zie: cascata d'acqua
zie: cornucopia
zie: cornucopia (2)
zie: sgelare