The affirmation of the Provinçal tradition is a joyful "YEA-SAYING" to life!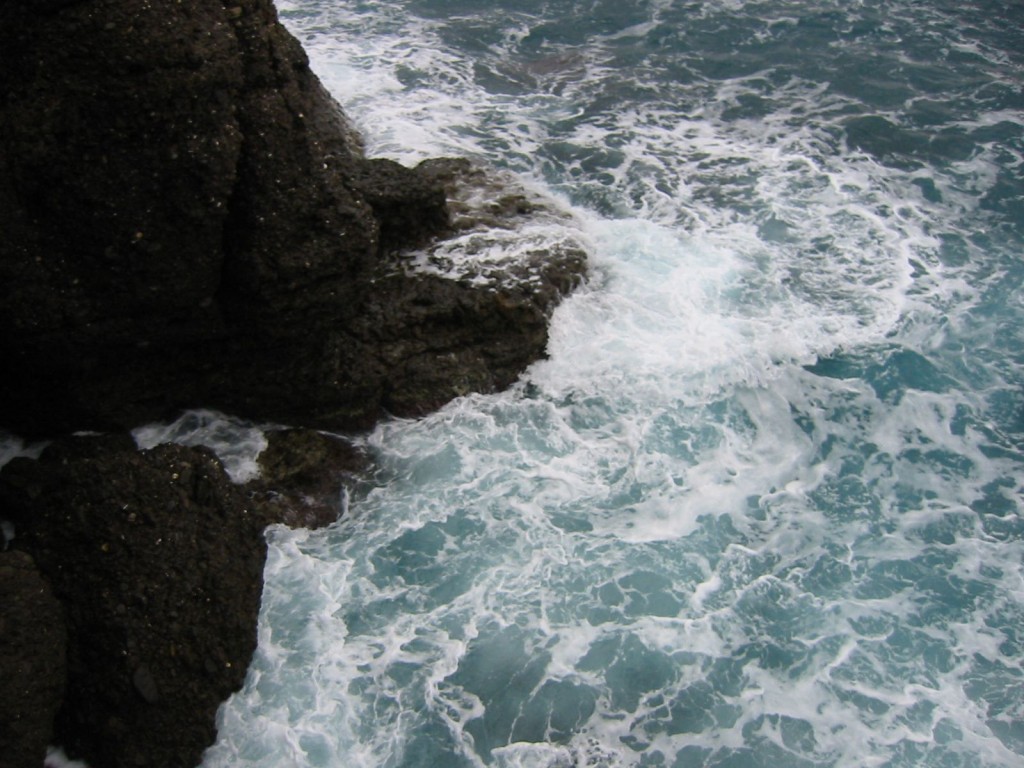 Genoa was the home port for some of Nietzsche's own boldest explorations.
(from: "Intimate Converse with the Sea", The Good European)
"Genua wurde somit das Abbild seiner philosophischen Stimmung. Das gilt aber für alle Ortserlebnisse Nietzsches" (Mazzino Montinari)

Jenseits des Nordens (part two) (19) 2010 olieverf op linnen 50x40cm.
"In Genua sah Nietzsche zum ERSTEN Mal das Meer:
am 20. Oktober 1876 auf der Durchreise von Basel nach Sorrent.
In Genua sah Nietzsche auch zum LETZTEN Mal das Meer:
am 4. April 1888 auf der Durchreise von Nizza nach Turin."
("Genua", Peter Villwock in Nietzsche. Süden)
zie: Jenseits des Nordens (1)
zie: Jenseits des Nordens (2)
zie: Jenseits des Nordens (3)
zie: Jenseits des Nordens (4)
Die Fröhliche Wissenschaft (geschreven in Genua),
"La gaya scienza", in bijna elke zin daarvan reiken diepzinnigheid en baldadigheid elkaar teder de hand.
Nietzsche in Ecce Homo (Hoe iemand wordt, wat hij is) 1888
zie: Baldadig teder…
zie: Il faut Méditerraniser
zie: Cornucopia (2)